We currently have a Potain IGO50 Self Erecting Tower Crane on an Apartment Complex project in Notthingham.
This project involves the construction of 18 one bedroom apartments over a three-storey building, along with two 2-bedroom houses. The site is the location of the, now closed, Grove Public House. The development is located on a busy junction. This is part of a scheme to provide more social housing by Gedling Borough Council.
Mantis Cranes placed the Potain IGO on site providing a maximum lift of 1 tonne at 40 metres and a height under hook of 23.2m. This model of Pedestrian Operated Tower Crane was ideal for the project as it can operate on a site with restricted access while maintaining the ability to deliver heavy loads directly to the point of work – without affecting local traffic or reducing site safety.
Self Erecting Tower Crane Advantages
Increased safety due to less machinery movements on site
Delivery of the load directly to the point of work
Quicker installation and dismantling times than other material-handling solutions, resulting in less disruption to other work on site
Able to operate safely in restricted areas
Potain IGO50 Self Erecting Tower Crane on an Apartment Complex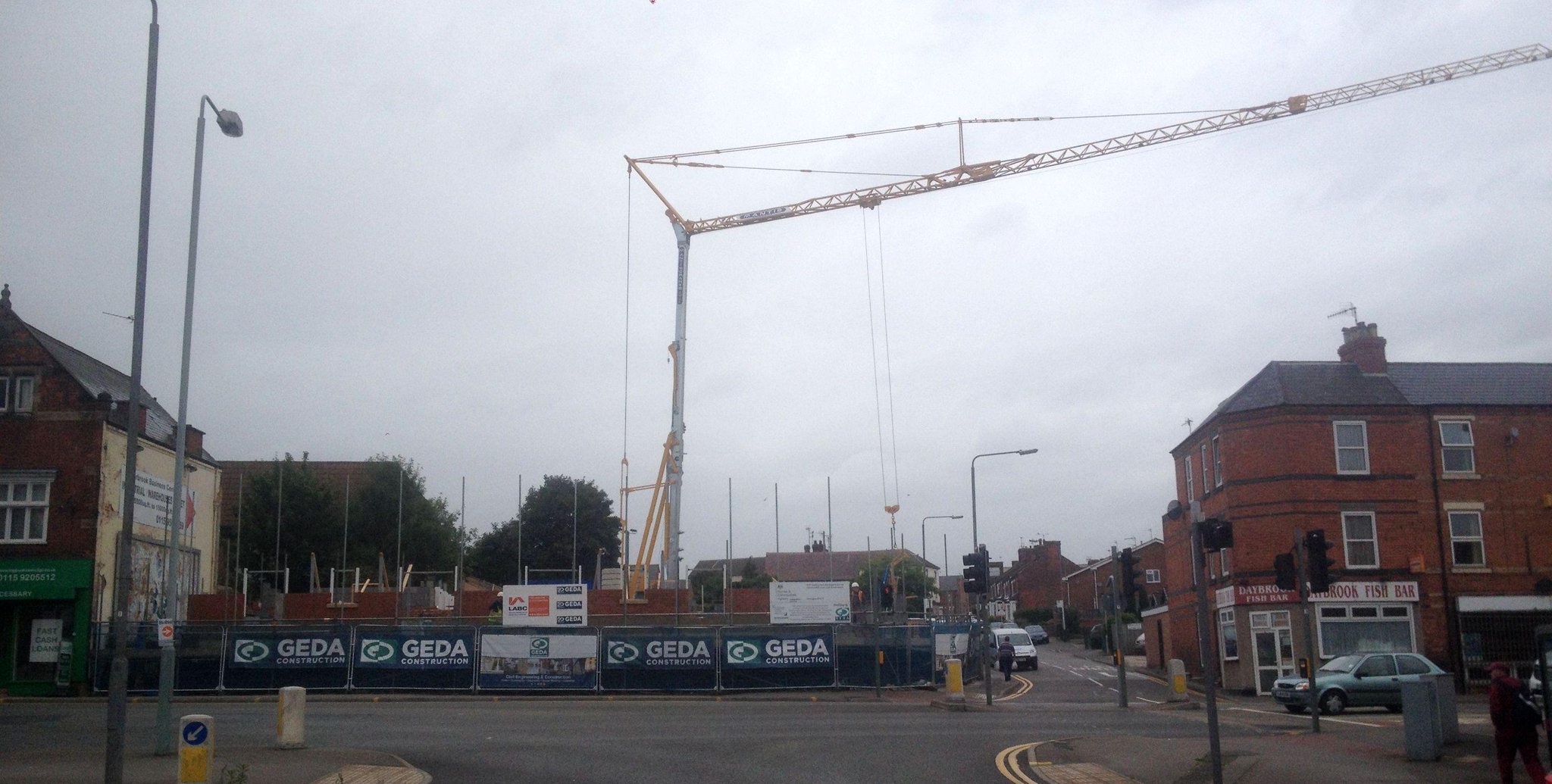 Recent Mantis Crane Hire Projects
To find out more about hiring a Pedestrian Operated Tower Crane please call us now at 01388 748962.